We are thrilled to announce that we were once again listed on MeetingsNet's CMI 25 List, making this the 15th consecutive year we have been included! Read our press release below to learn more about this incredible honor.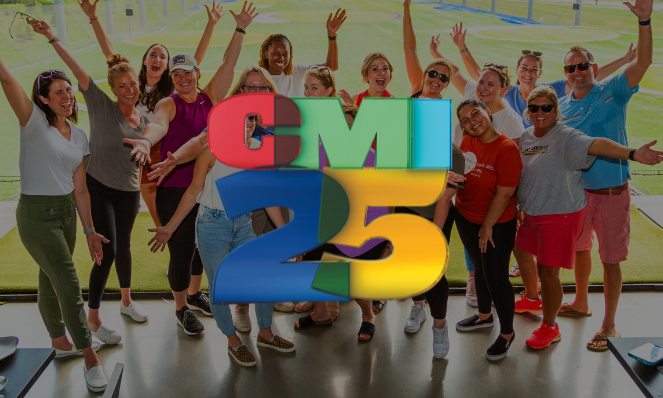 Kansas City, MO (September 6, 2022) – MeetingsNet, a digital magazine and website dedicated to the meetings and incentives industry, has named Kansas City-based Bishop-McCann to its 2022 CMI 25 list, which highlights the largest and most influential corporate full-service meeting and incentive travel management companies in North America.
This is the 15th year that Bishop-McCann—a worldwide leader in the meetings, incentives, and events industry—has been included on this list.
"Our industry continues to change, and this recognition showcases just how exceptional our team has been in overcoming challenges and adapting to new situations," said Rob Adams, Bishop-McCann President & Owner. "We continue to create 'JOY' for our clients by delivering the absolute best experiences, and we're humbled to once again be named to this impressive industry list."
"Of course, 2021 was a difficult year for these leading experts in bringing corporate groups together for training and education, recognition, and networking," said Sue Hatch, content director for MeetingsNet. "Yet, those numbers are impressive for a year when meetings, when they happened at all, were often virtual or severely scaled back. The grit and innovation of these companies during difficult times is impressive and will serve their clients well during the fast-paced return to face-to-face events we're seeing for 2022, 2023, and beyond."
Bishop-McCann retains a network of employees and suppliers around the world, with an additional office in Chicago. Adams serves on the Meetings Professional International (MPI) Board of Trustees, the world's largest meetings and events industry association, and he was named one of the top 25 influencers in the meetings and events industry in 2019. Bishop-McCann continues to grow with the recent acquisitions of Kansas City-based ONYX, a meetings and events company, and the meetings and events division of Kansas City-based ASE Group, Inc.
The CMI 25 list is published in the September 2022 issue of the MeetingsNet app and the digital edition (http://www.meetingsnet.com/digital-edition), as well as at www.meetingsnet.com.